For Teens: Conservation Science Intensive
Conservation Science Intensive

(C

SI)

is a residential

field-based

program

designed

to empower

youth leadership

on environmental issues
During the 5-day, 4-night collaborative expeditionary experience you will meet inspiring leaders with diverse pathways into the conservation field, develop valuable leadership skills, become more confident in your voice, and build a supportive community of peers. CSI professional mentors are experts in their fields who are eager to share their career pathways and knowledge with a new generation of conservation leaders.  
This program is for you if: 
You are interested in exploring different areas of conservation 

 

You are interested in developing your voice as a leader 

 

You believe in creating a welcoming and inclusive environment for all 

 

You value engaging with diverse perspectives

 

You are interested in making a positive impact in your community 

 

You are interested in building skills and comfort in outdoor adventures and field work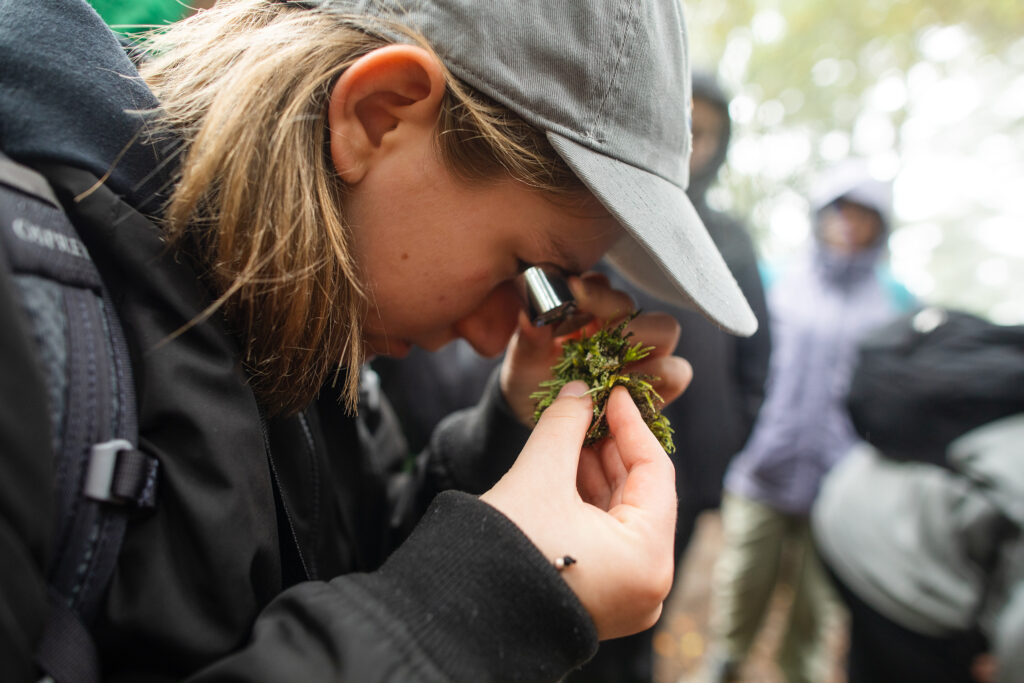 Participants must be entering their junior year of high school, senior year of high school, or freshman year of college in the Fall of 2024 to qualify. 
We do not look for the most experienced candidates, but rather the candidates who could get the most out of this experience. Don't let concerns about prior experience keep you from applying.  
Conservation Science Intensive centers on the feminine, which includes those who are socialized as, or identify with, the terms girl/young woman, as well as those who transcend our inherited gender binaries. Our team is committed to uplifting and being inclusive of Black, Indigenous, people of color, queer, trans, and gender non-binary individuals.  
You do not have to be an athlete or in peak physical condition to participate in CSI. During the program, you can expect basic physical requirements to include waking up early, spending extended amounts of time outside in the sun and/or rain, walking 4-5 miles throughout the day and at times on slippery terrain (tidepools, creeks, mudflats), sitting on the ground, carrying a backpack with your journal, water, and lunch, and riding in a van on curvy roads. Please feel free to reach out if you have any questions or concerns.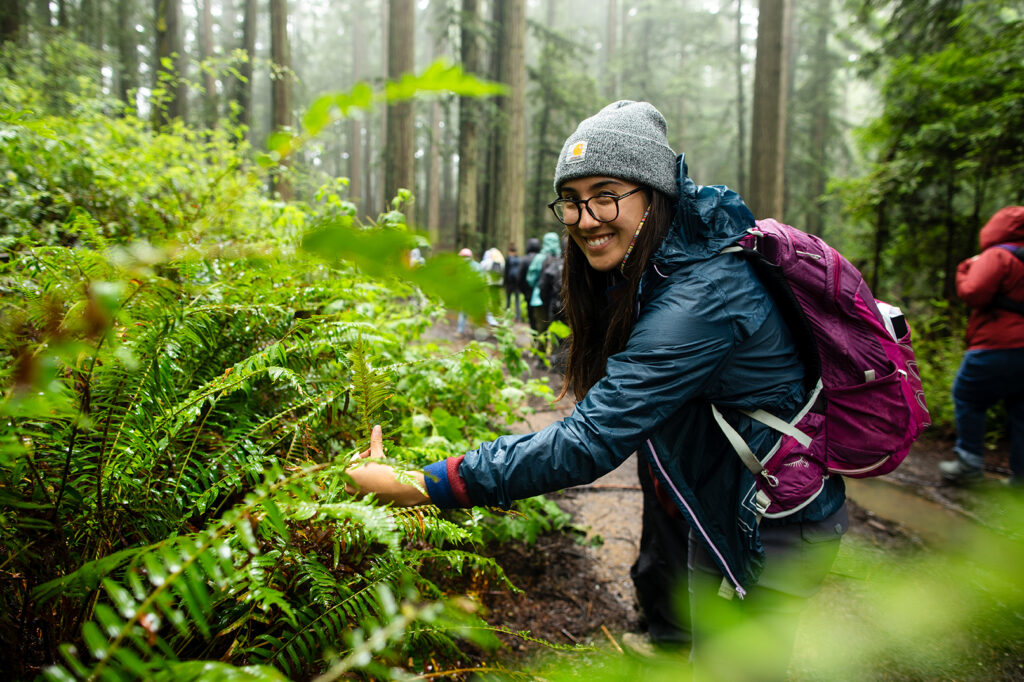 The 2024 program is based at the Martin Griffin Preserve in Stinson Beach and will include several daytime excursions to nearby nature preserves, tide pools, ranches, and other conservation points-of-interest.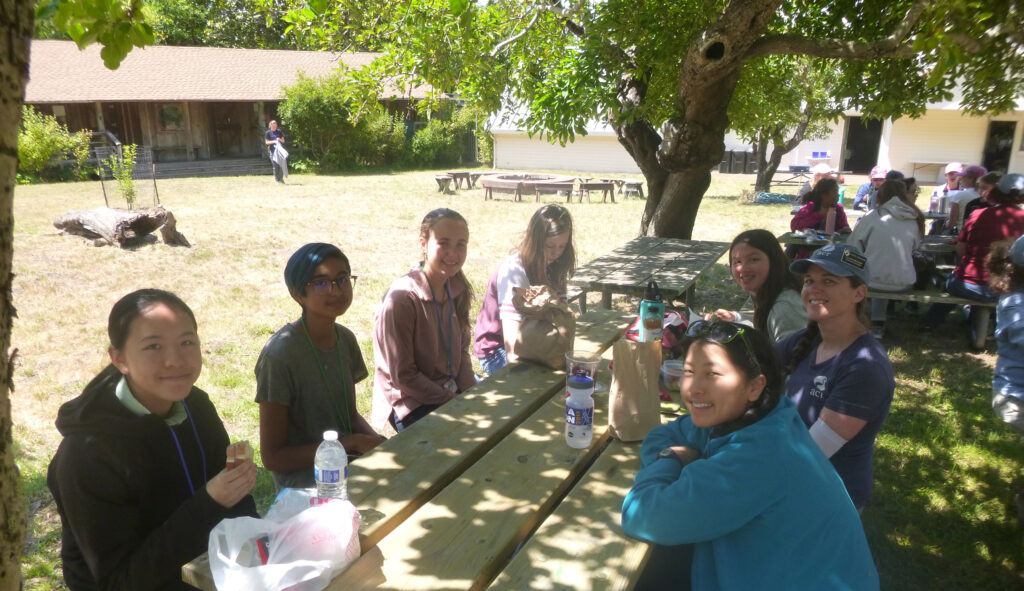 June 24–28, 2024 (five days / four nights) 
$1,200 includes programming, rustic overnight accommodations, and food for the week.  
Cost should not be a deterrent to participation.  
Full and partial fee waivers and travel stipends are available for students from households that fall below regional low-income ranges. Applicants who are interested in applying for a fee waiver should indicate this in their application. The information will remain confidential to the program director, potential participants, and their parents or guardians. Applicants who have requested and who qualify will receive partial or full fee waivers and/or travel stipends if they are accepted into the program. There is no additional application.  
Do I qualify? Full scholarships and travel stipends are available for students from households that fall below your regional low-income range. Follow the link below to look up the Individual Income Limits for your state and county and click on the 'FY 2023 IL Documentation' button: https://www.huduser.gov/portal/datasets/il/il2021/select_Geography.odn   
Email [email protected] if you have any questions.  
Conservation Science Intensive is made possible by support from generous individuals, foundations, and businesses.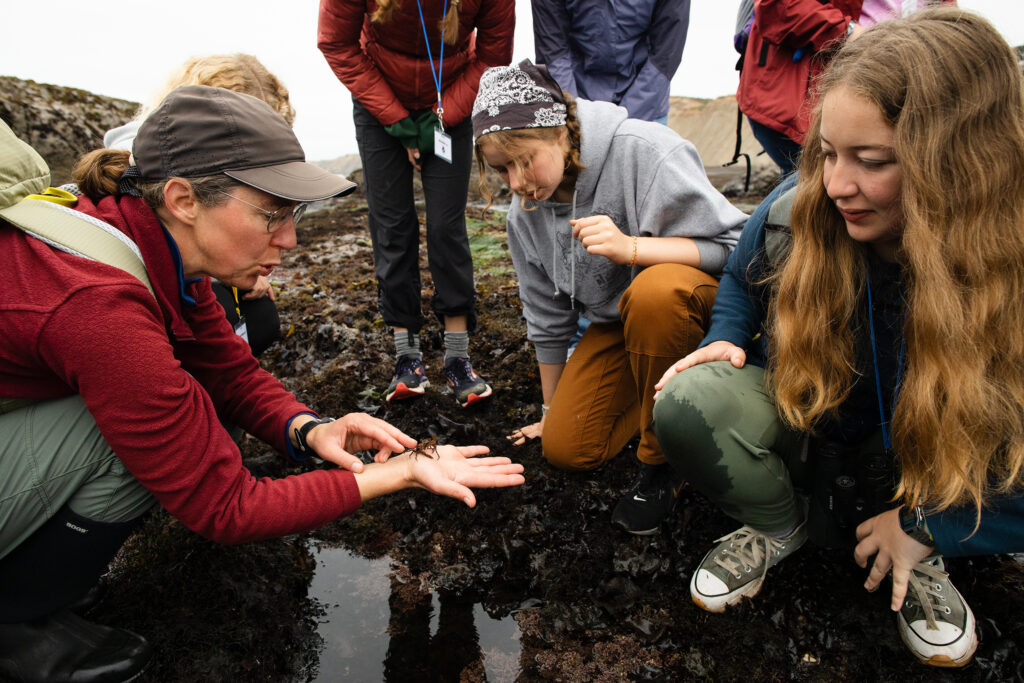 Past CSI participants had this to say:
"As a past participant and peer mentor for CSI, I have a deep appreciation for the program and its role in the lives of young women as budding conservation scientists. CSI has done so much for me in terms of networking, as well as creating a firm foundation for me in environmental conservation. It is extremely important to me that I participate again in the program this year so that I can assist in mentoring and lifting other young women up as they explore their own unique talents and passions for conservation." – Aida Yoder, Environmental Studies student at Denison University, Ohio
"Before I participated in CSI, I was interested in science and environmental preservation, but I lacked confidence in my own science abilities and was unsure of whether I could pursue a career in engineering and environmental conservation. To me, CSI was the single most important factor in developing my confidence to pursue a career in STEM, and now, because of this experience, I am attending college next year with a major in environmental science and environmental engineering and plan to pursue a career in environmental conservation. I think the reason that CSI was so life-changing was because of the unparalleled community of this program.
"When I became a beekeeper three years ago, I struggled to find my place within the local beekeeping community and was left feeling isolated. In every beekeeping class I attended, I was one of the few women in the room and in my county beekeeping club, every single member of leadership was male. Wanting to create positive change, last year, I founded a beekeeping mentorship program for female beekeepers at my local community garden." – Ayla Sumer, Environmental Science and Environmental Engineering Major at Massachusetts Institute of Technology (MIT)
Join us today, and enjoy discounts, gifts, newsletters, and invitations to special events.
December 11, 2023 08:30 am