Conservation Science Intensive bridges the gender science gap with female-centered perspective
Conservation Science Intensive is a residential immersion program that gives teens an opportunity to gain hands-on experience in science, explore different pathways into the field of conservation, and build relationships with mentors across multiple professions. Now in its eighth year, the program draws students from across the country.
Conservation Science Intensive centers on the feminine, which includes those who are socialized as, or identify with, the terms girl/young woman, as well as those who transcend our inherited gender binaries. We are committed to creating safe, inclusive, and accessible spaces for all participants.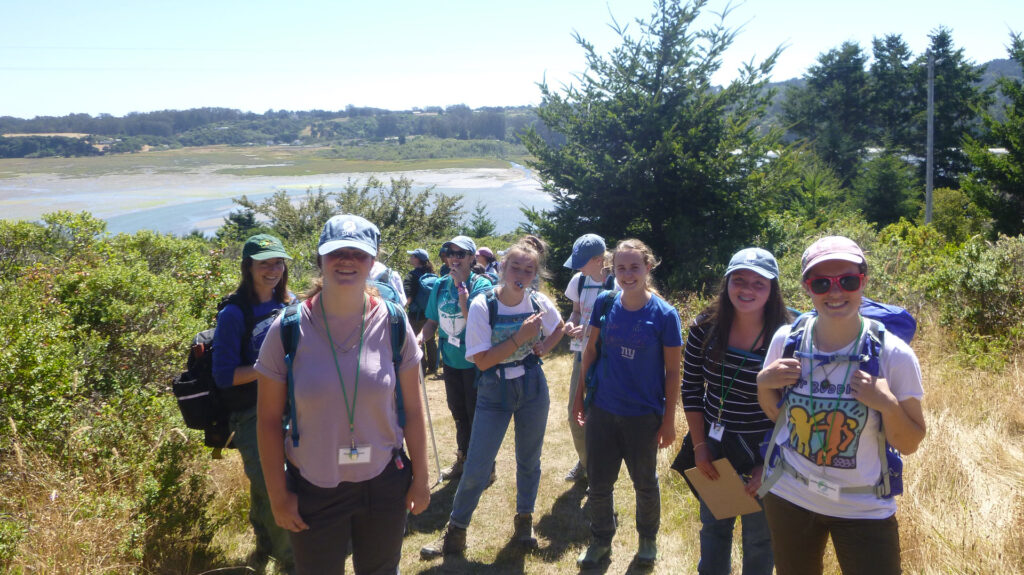 Student-mentor partnerships are forged for the future
The program is designed to encourage young women to develop a stronger connection to themselves, each other, and the natural world while learning about and practicing conservation science, stewardship, and nature journaling. The 5-day, 4-night collaborative expeditionary experience also challenges participants—individually and collectively—physically, creatively, and intellectually, as they work with and learn from Audubon Canyon Ranch's highly-skilled conservation biologists, ecologists, educators, and guest instructors in a variety of conservation fields.
Past CSI participants had this to say:
"Something I took away was that there were so many more connections and roles within conservation science than I ever really thought about or knew and it was really interesting to learn about them."
"The CSI program has an overall wonderful leadership team of inspiring, dedicated, and passionate women that made me feel empowered and capable of changing the world for the better. Thank you all!"
"The entire program was a really great experience, however what I loved the most was meeting all the incredible female role models. Every day we met someone new and listened to their inspiring stories of how they became the person they are today. I learned so much from each individual about their passions, which I found to be very motivating and inspiring."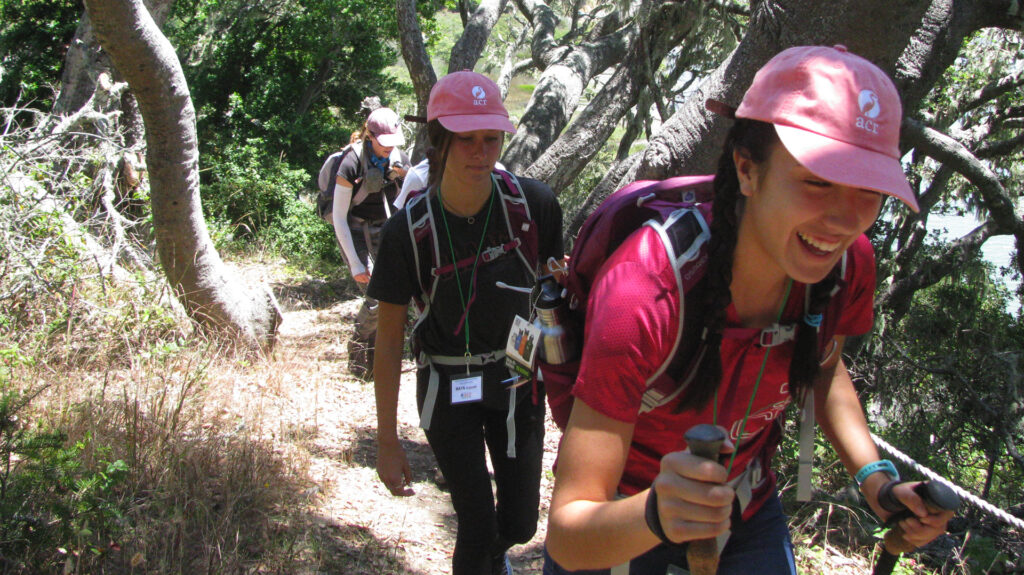 Conservation Science Intensive bridges the gender science gap with female-centered perspective
Our 2023 residential program ran 5 days/4 nights and included extensive time on the land, natural history skill building (tracking, botany, birding, working with maps/GPS, etc.), stewardship and conservation projects, directed journaling, solo time, team building, and group discussion, all within a framework of strong leadership—a culture of safety, encouragement, loving kindness, and mutual respect on all levels and at all times.
This program is best suited for individuals with a budding interest in conservation science and a desire to think deeply, explore with curiosity, actively participate in science exploration, and build a community around shared interests.
The 2023 program was based from our Martin Griffin Preserve in Stinson Beach and will include several daytime excursions to nearby nature preserves, tide pools, ranches, and other conservation points-of-interest.
 July 2024 dates to be announced (five days / four nights)
$50 non-refundable fee; to be paid upon acceptance to the program and $1,000 to be paid in June 2024. Cost should not be a deterrent for participation; scholarships will be granted to those who qualify. CSI is made possible thanks to donations from generous individuals, foundations, and businesses.
Please check back in January 2024 for the next open application period.
Únase a nosotros hoy mismo y disfrute de descuentos, regalos, boletines informativos e invitaciones a eventos especiales.
September 24, 2023 10:30 am
Green Valley Farm + Mill, Sebastopol