Collaring and tracking mountain lions of the North Bay
Collaring and tracking mountain lions of the North Bay
Are you experiencing a mountain lion/livestock conflict in the North Bay? Contact Quinton Martins, True Wild: 707-721-6560 or
[email protected]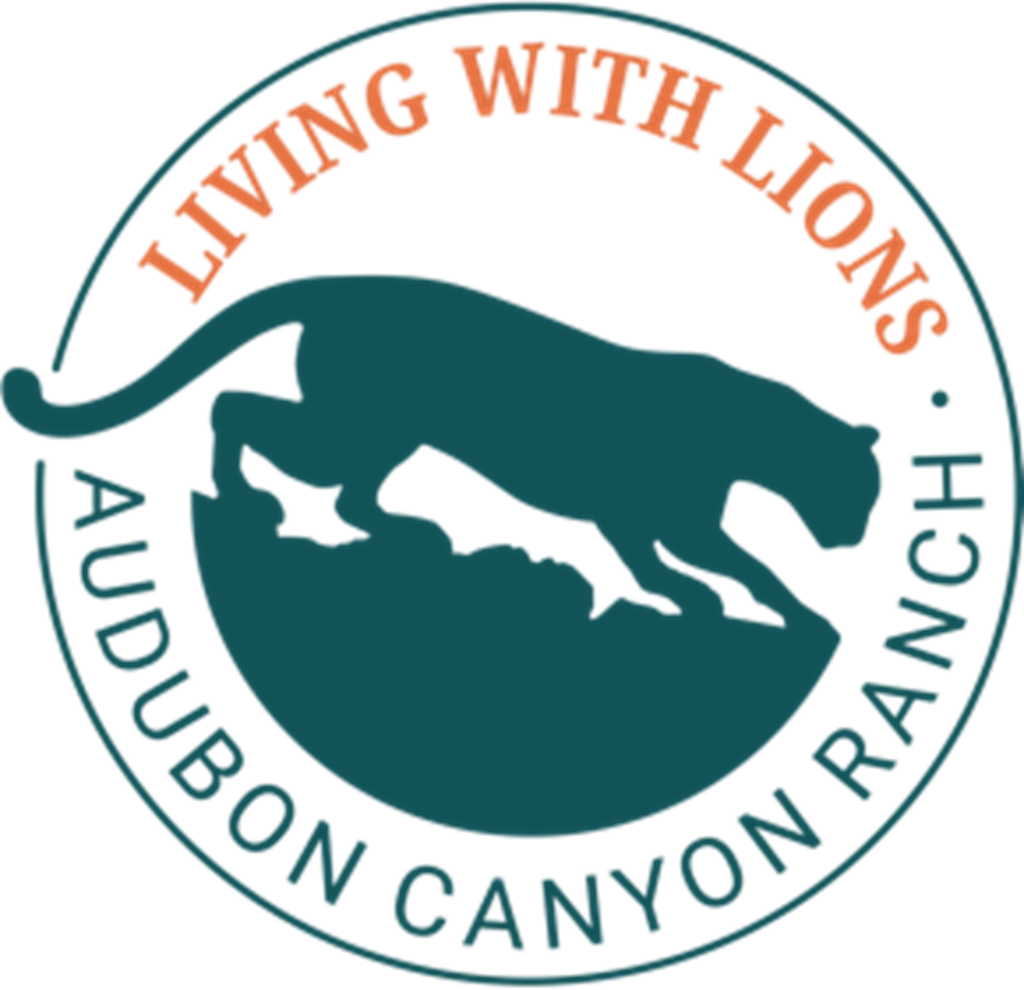 With our partner, True Wild, our Living with Lions project studies the behavior and movements of our local mountain lions, explores factors that influence their survival, and teaches children and adults how to co-exist with wildlife.
Mountain lions in the North Bay live a fragile existence
Mountain lions are top carnivores playing an important role in our North Bay ecosystems yet they live a fragile existence, moving through a mosaic of public and private lands. Audubon Canyon Ranch is studying our region's mountain lions to identify priority habitats and key wildlife corridors and to promote ecosystem conservation throughout our region.
Rigorous science – humanely conducted
Dr. Quinton Martins, a big cat expert and principal investigator for the project, works with local veterinarians and residents to locate and humanely capture and equip lions with GPS collars. Biological measurements and samples are taken to determine their age and health, as well as to map the genetic makeup of the region and state's lion populations.
The Living with Lions team includes conservation scientists, educators, local veterinarians, geneticists, and a growing cadre of volunteers to assist in field work. Project partners include the California Department of Fish and Wildlife, California State Parks, UC Berkeley, Sonoma County Regional Parks, Sonoma County Ag + Open Space, Sonoma Land Trust, as well as residents and private land managers.
Program findings—including DNA samples, tracking data from GPS collars, and trail camera observations—are shared with the California Department of Fish and Wildlife for their statewide survey, in scientific journals, local media, community presentations, and translated into richly designed classroom curricula developed by Audubon Canyon Ranch educators.
For teachers: Replacing fear with curiosity by sharing what we know about mountain lions 
Many people are unaware of or are uncomfortable with co-existing with America's top predator. To provide grade-schoolers with in-depth knowledge we have created a series of lessons that culminates in an in-person or remote session with one of our Lion Ambassadors.
Whether you choose in-person or remote learning experience for your students, both require teachers to teach the provided lessons before a visit with a mountain lion ambassador. For those schools which are not in our geographic area of operation, we are only able to offer the remote program.
Reducing conflict between lions, humans, and livestock
Research is paired with outreach to help residents implement the best methods to deter mountain lions from preying on pets and livestock, lion behavior that can result in the issuing of a 'kill permit' for the lion. By raising awareness about mountain lions and providing tips for co-existence, we can help safe-guard our community's vital natural systems.
Discover mountain lions and other wildlife in your own backyard
Our Living with Lions Trail Camera Project uses cameras placed on private properties to collect visual data on mountain lions, black bears, and other wildlife in Marin, Sonoma, and Napa counties. You can be part of these efforts.
Support mountain lion research
The North Bay is like nowhere else in the world. Your generous support of Living with Lions will have significant impact in protecting these magnificent cats and stewarding the beauty and resilience of our area.
September 24, 2023 10:30 am
Green Valley Farm + Mill, Sebastopol