Pilot program aims to increase environmental literacy among Sonoma County youth
Teachers wanting immersive environmental education experiences in Sonoma County have a new level of support with the Pathways Project. Brought to fruition by the Sonoma Environmental Education Collaborative (SEEC), this three-year initiative works with schools that receive federal funding to support low-income students and aims to help teachers navigate field trip logistics, curriculum, and possibilities.
Nineteen Sonoma County elementary schools have been selected for the program.
"We have an abundance of environmental education providers in Sonoma County," Director of Education Catie Clune explains. "But it can be difficult for teachers to find the right environmental programs for their students, let alone get adequate funding."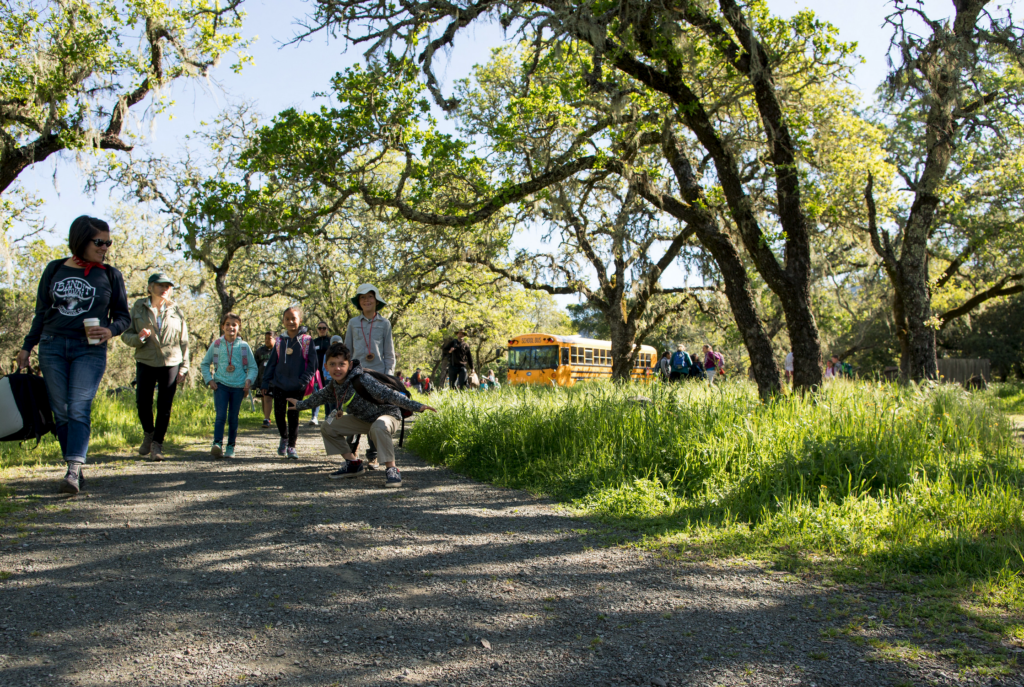 Historic gaps exist in who benefits from environmental education programs
The Pathway Project takes a big load off teachers by helping with field trip logistics and inviting participating nonprofits to collaborate more effectively. With this pilot program, K-6 students and teachers can benefit from more valuable, interconnected lessons at the outdoor learning programs they visit, while nonprofit organizations can receive grant support to supplement transportation costs so they can reach historically underserved communities.
Students and teachers participating in the Pathways Project this school year will receive guided nature experiences of Bouverie Preserve twice — once in the fall and once in the spring.
"We see this golden opportunity to bring the same group of students to the land twice, so they can observe and witness seasonal changes," Clune shares. "Maybe this will also lead to a deeper sense of belonging too, which would be the dream."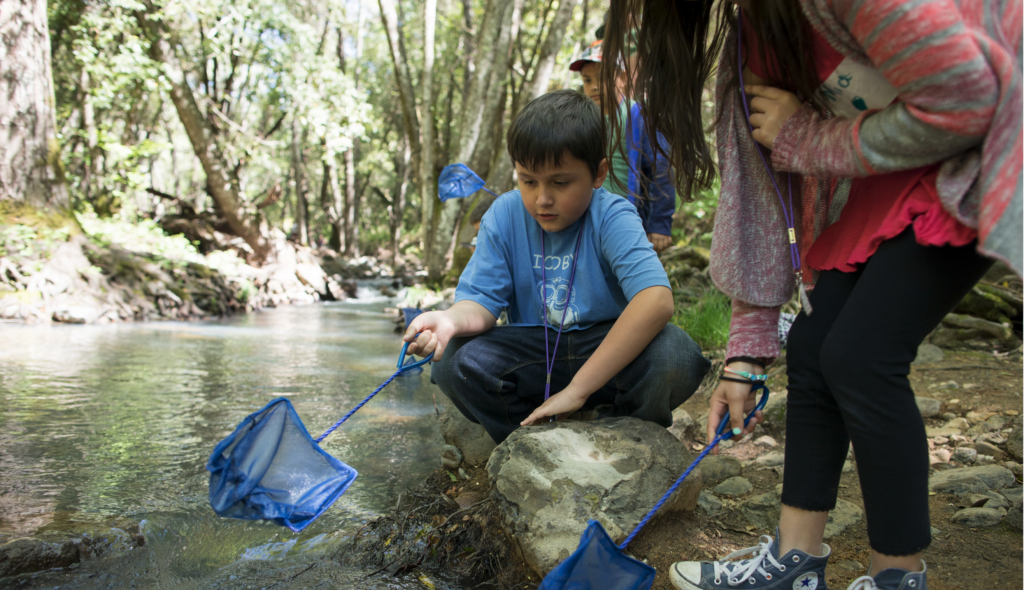 Building on 50 years of relationships with schools and teachers
Audubon Canyon Ranch has a long history of building networks with schools and teachers, which matters because the needs within education change over time.
"For over fifty years, we've been able to adapt and grow our programs by responding to how educational needs for students change over time," Clune explains. "Now SEEC gives us a unique opportunity to learn from fellow nonprofits like LandPaths, Sonoma Ecology Center, and Sonoma Land Trust and work together, rather than work in isolation or risk offering repeated content."