From science to implementation
"In the summer of 2011, I participated in my first ever prescribed burn and instantly knew — this is it. I was hooked," says Sasha Berleman, the first person to become certified as a California Prescribed Fire Burn Boss (CA-RX) and now a federally qualified Prescribed Fire Burn Boss (RXB2).
She had been studying wildland fire and fire ecology and was passionate about the subject, but it was the first time Berleman suited up and joined the East Bay Regional Park District to burn for invasive plant species that she saw her life path unfolding clearly ahead.
Berleman's professor at the time, Dr. Scott Stephens who teaches fire science at University of California, Berkeley, encouraged her trajectory. Though his specialty is the science of fire, he was seeing at the time a lag in the practical use of prescribed fire in the Western U.S. "I admired her ability to seek operations strength and certification alongside a science strength."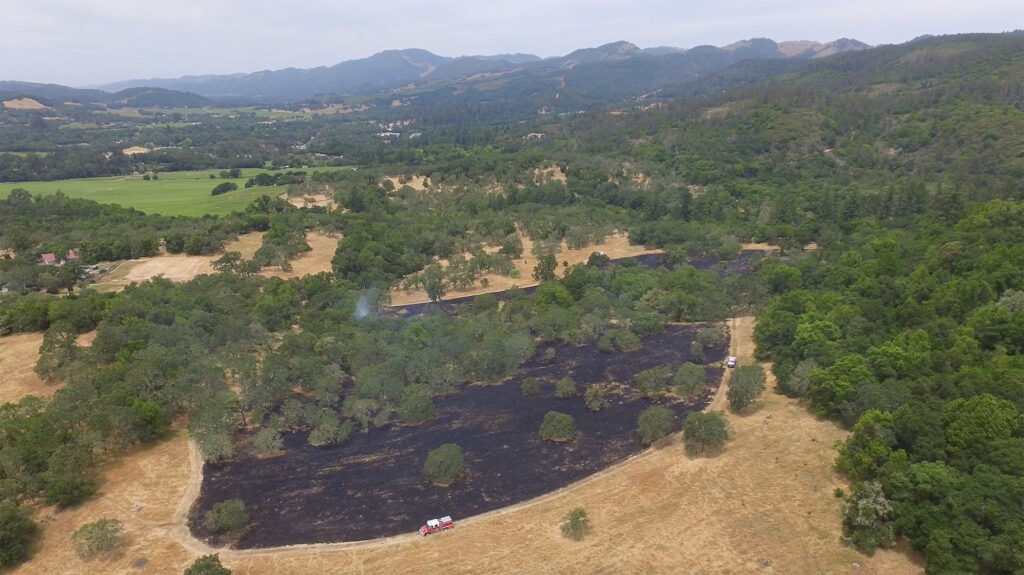 A long path to federal qualification
While completing her doctorate in fire ecology, Audubon Canyon Ranch hired Sasha to help reintroduce prescribed fire as a stewardship tool on the Bouverie Preserve in Glen Ellen. The director of stewardship suggested she attend a couple of wildland fire courses offered in Redding.
This was just the beginning of her journey to becoming federally qualified, which requires becoming a basic wildland firefighter, a squad boss, a single resource boss able to lead crews and complex firing operations, and an incident commander in charge of major emerging wildfires before being eligible for federal Burn Boss qualification. The process typically takes a decade or more.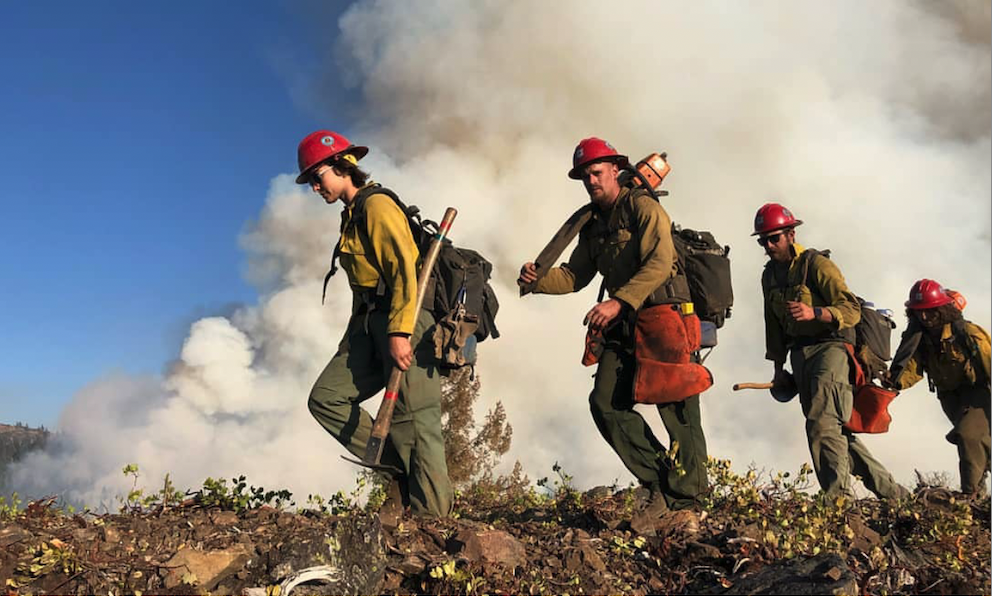 Hotshot Superintendent at the U.S. Forest Service Dan Mallia first met Berleman at a training center in northern California in 2017. He encouraged her to get experience with fire suppression if she wanted to go far in the prescribed fire world, to build on those foundations and qualifications. Sasha was offered an opportunity to join the Redding interagency hotshot crew and she jumped on it. Mallia recalls how Sasha "worked hard, had a great attitude, and got some good knowledge and experiences. You could tell immediately that she had a drive and passion for learning everything she could and took that forward as she progressed along in her career."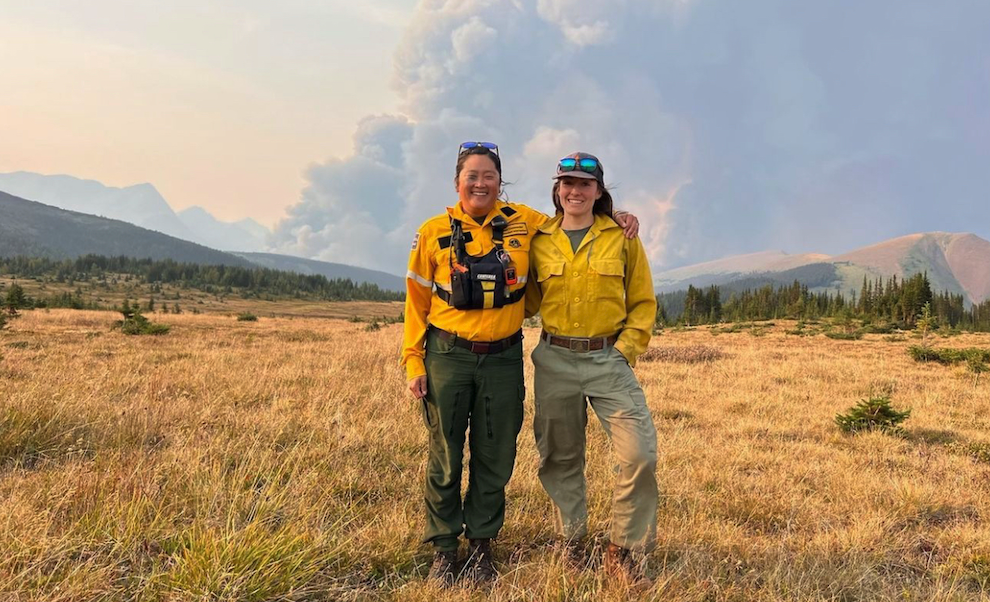 After 12 years of hard work and determination, Berleman is now a federally qualified Burn Boss. This qualification supports her in leading moderately complex burns, partnering with people who work on federal land, and helping train and certify others in prescribed fire.
As the director of Audubon Canyon Ranch's Fire Forward program, Berleman can apply her federal qualification to help increase the capacity for prescribed fire in the region and beyond, which aligns well with Audubon Canyon Ranch's five-year strategic plan.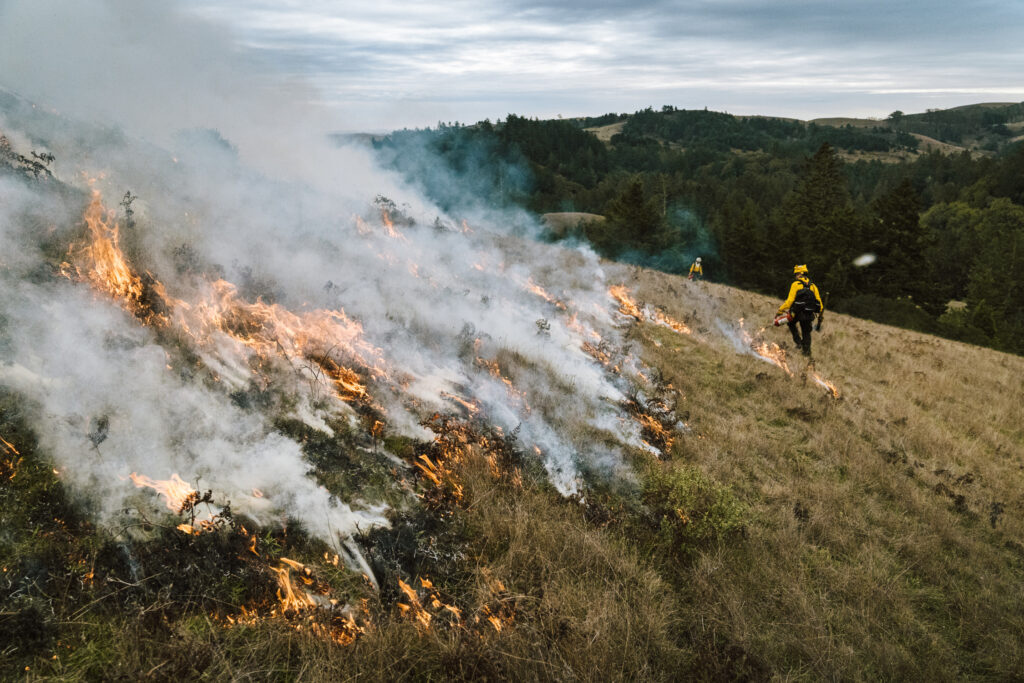 Workforce needs are heating up
"Sasha's federal burn boss qualification expands and solidifies our ability to train a workforce," says Tom Gardali, chief executive officer of Audubon Canyon Ranch. "We are motivated to do this important multiple-benefit work — training that benefits people to get good jobs that will help keep our communities safe from catastrophic mega-fires while restoring ecosystems."
"The needs in the western U.S. are phenomenal," agrees Stephens. "Tens of thousands of people are needed to work in this space – prescribed fire, cultural burning, restoration, thinning, and combinations of all that."
Mallia adds that Berleman is "taking prescribed fire to places that it hasn't been before, educating new people on its benefits, and really showcasing how important fire is to our ecosystems."
Reflecting on her path up to this point, Berleman adds, "I came into this career because I loved the field and felt like it was one of those few career paths that made sense — where a solution to a terrible problem felt attainable, and maybe if I tried hard enough, I could make a difference."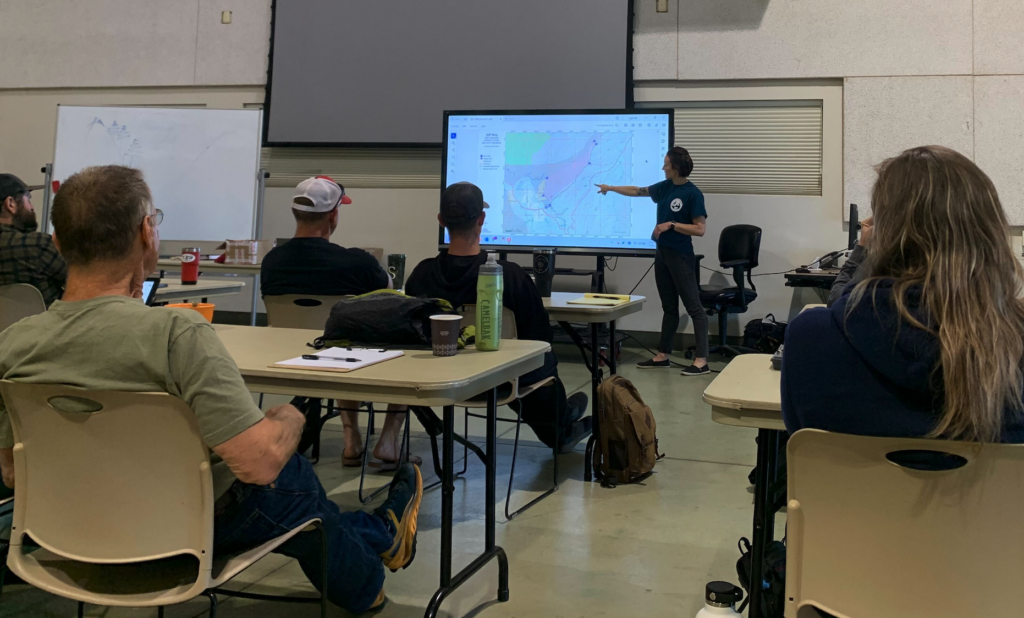 Advice for people interested in working in prescribed fire
"If you're interested in the research or ecological side, potentially go to school (could be community college, or four-year institution, or beyond)," says Stephens. "People who are getting master's degrees in fire right now are getting multiple offers from state agencies, private agencies, and consulting companies. For undergrads that come out with some experience, CAL FIRE is hiring, The Nature Conservancy, and others. The ability to get a job in this space — I've never seen it so high in my 30-year career."
"I'd say getting solid foundational experience on the suppression side is important," Mallia says. He admits to being biased after spending the last 20 years on hotshot crews but feels that the opportunity is invaluable for witnessing a tremendous amount of fire and fire behavior in a lot of different landscapes. "We also get the opportunity with a lot of different agencies and build relationships with them while on fire assignments to meet objectives. All of [the knowledge built from that experience] can be easily transferred over when we're introducing fire on the landscape during prescribed fire operations."
Prescribed fire associations can also be good connecting points. In the North Bay, the Good Fire Alliance hosts an active email forum, where members share information on upcoming trainings, cooperative burn opportunities, and links to job postings from several sources.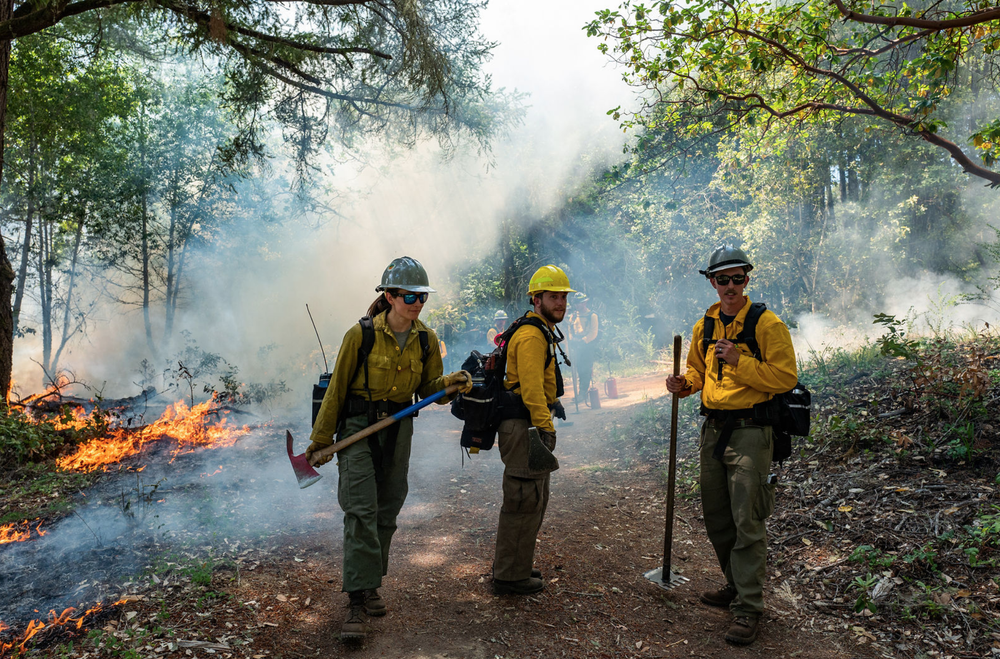 Upcoming prescribed fire trainings and opportunities
To get involved, see the list of upcoming prescribed fire trainings — for those new to the field or working on fireline leadership skills — and check our jobs listings for current openings.