Landowners critical to statewide seed collection efforts
When Dr. Alison Colwell learned about a native plant growing in serpentine soils on Audubon Canyon Ranch's Modini Preserve, her curiosity was piqued. "As part of a state-wide and national seed collection effort, our research team gets excited when we hear about a rare plant. But it's not always easy to access these areas with rare plants — let alone collect seeds on them," she explains.
Dr. Colwell is a curator at The Center for Plant Diversity, which is one of 12 participating institutions in California who are part of the California Plant Rescue effort to collect seeds. Alongside organizations like California Native Plant Society, Dr. Colwell's team at The Center envision a world where biodiversity can flourish. Given the rapid state of biodiversity loss, the first step is protecting the sources of life themselves: the seeds.
Saving 75% of California's threatened plant species
"Together, our goal is to collect and store 1,000 of California's rarest plants for research and conservation," says Colwell.
Some native species of California, particularly those growing in serpentine soils, are rare. Dr. Colwell knew she needed to reach out to Michelle Cooper, the preserve manager and resident biologist at Modini Preserve, for support.
Modini Preserve near Healdsburg hosts several rare and threatened native plant species
"Thanks to early efforts by Modini Preserve's first manager and biologist Sherry Adams, who worked closely with Jim and Shirley Modini to capture their deep knowledge of the land, a thorough inventory of the preserve's most valuable habitats has been compiled and mapped," says Cooper.
Field technicians Ana Verschoor and Stephen Shacoski made subsequent foraging trips, collecting seed from the Freed's jewelflower (Streptanthus brachiatus subsp. hoffmanii), which is one of the target species on their list. But they also took away more than expected.
"Michelle collected seed of the Greene's narrow-leaved daisy (Erigeron greenei) that was a surprise population not previously known to us," says Colwell.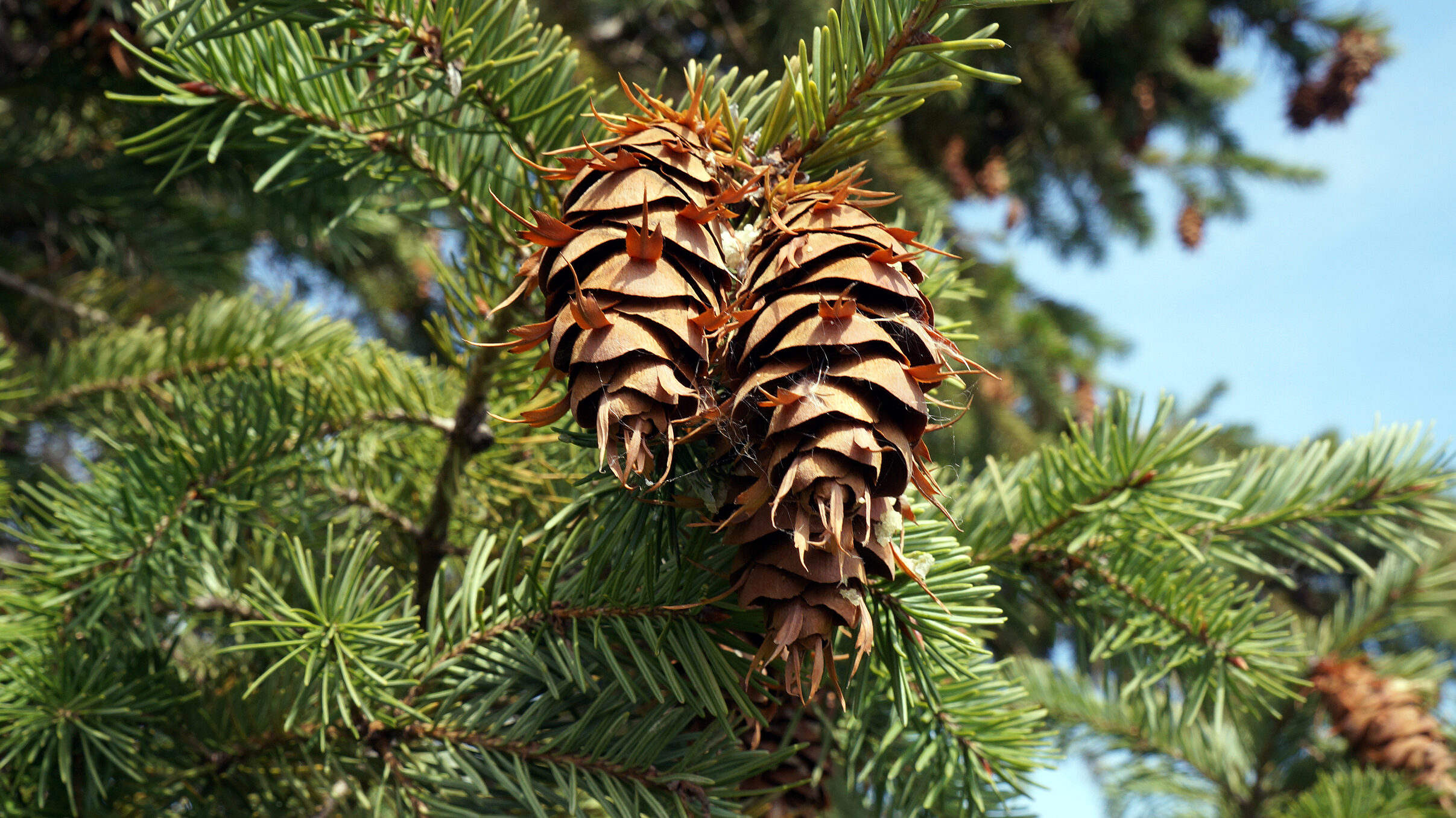 CAL FIRE calls on landowners to help with conifer reforestation projects
Seeds of rare plants aren't the only ones in demand along this stretch of the Mayacamas range. Just weeks prior to guiding Colwell and her team, Cooper responded to CAL FIRE's call for private landowners to contribute to fire resiliency and other forest restoration solutions by identifying cone-bearing trees for future cone collection.
CAL FIRE administers the only state-run seed bank in California, the Lewis A. Moran Reforestation Center, located in Davis. And they are busier than ever. Wildfires, drought, increasing bark beetle pressure, disease, and climate change have created a great demand for native seeds for restoration projects across the state.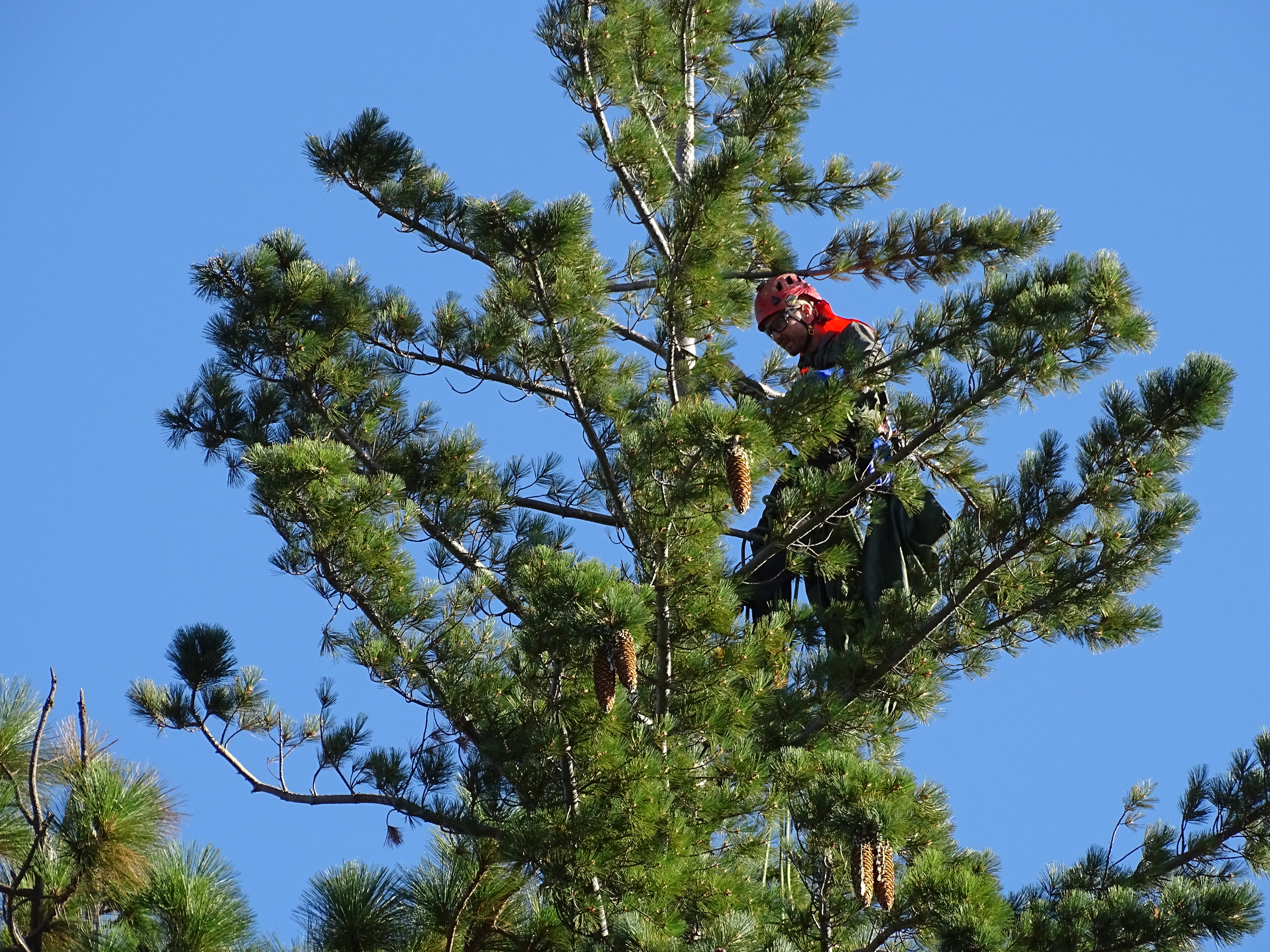 Cooper assisted CAL FIRE environmental scientist Dawson Hall and three colleagues in locating viable conifer stands on the preserve, including foothill pine and Douglas fir. If conditions align in the future, climbers will collect sample cones from the top third of the trees, cutting them in half to see how many seeds are developed or show insect damage. This will help them determine if the cones are ripe for collection.
The multi-step process offers the best outcome for seedling success in the Center's nursery, says Hall.
"Sharing our knowledge, caring for these lands, and supporting others to further state-wide conservation goals is a pleasure and our deep responsibility, says Cooper.
Take action
Have at least 10 acres of conifer forest? You may be able to help with seed collection. Details at egret.org/cone-survey