Anonymous gift will provide career pathways for prescribed fire work force and increase the number of controlled burns conducted for community safety and improved environment throughout the San Francisco North Bay area.
Audubon Canyon Ranch, a leader in conservation science, land stewardship, and nature education, has received a $1.2 million gift from an anonymous philanthropic donor to expand its career-track jobs in prescribed fire.
The funding will be directed to its Fire Forward program, a prescribed fire training program that builds capacity for prescribed burning across the San Francisco Bay Area. A prescribed fire, also called a controlled burn, is the intentional application of fire to vegetation for the purpose of land and resource stewardship and fuels reduction for community safety.
The grant will help the organization build over the next two years an 11-person full-time, permanent prescribed fire module — a team of skilled personnel dedicated to prescribed fire management that can ignite, hold, and monitor prescribed fires. Hiring activities will begin as early as this summer with the first six hires in place by February 2024.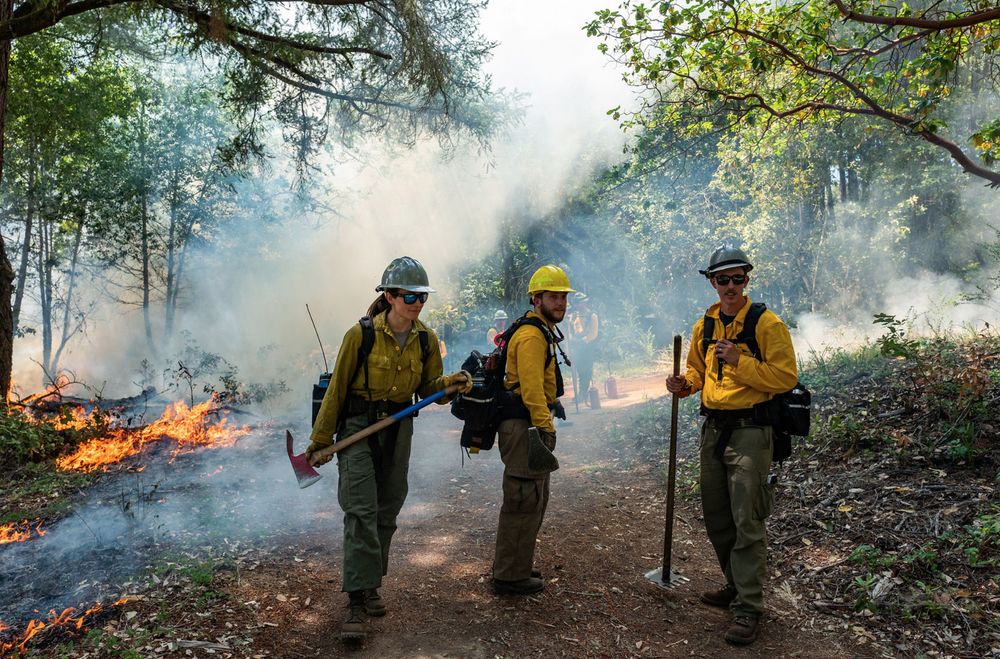 Investing in prescribed fire and the people learning to work with it
"Prescribed fire is a connecting thread in California's bold initiatives to achieve environmental, public health and safety, and equity goals, yet policy makers have been slow to deliver on lasting jobs in the field," said Tom Gardali, CEO of Audubon Canyon Ranch. "We are grateful to this philanthropic donor, who wishes to remain anonymous, for their transformative investment in the career paths of prescribed fire professionals and in conservation organizations such as Audubon Canyon Ranch with expertise and missions to steward California's landscapes for multiple benefits."
Since launching the Fire Forward program in 2017, the organization has trained community volunteers, landowners, and land managers in a range of wildland fire courses; developed fire line leaders through 1-year fellowships and paid apprenticeships; and led prescribed burning activities for ecological and fuels management objectives that include significant training opportunities.
"Volunteer practitioners of fire spend many hours dedicated to professional development in this field only to commonly leave the field for other jobs, including jobs in fire suppression or other vegetation management due to lack of access to meaningful careers in this field," notes Sasha Berleman, who directs the program. "This grant will allow for the hiring, retention, and career-path-mentorship of some of the very people who are training with us."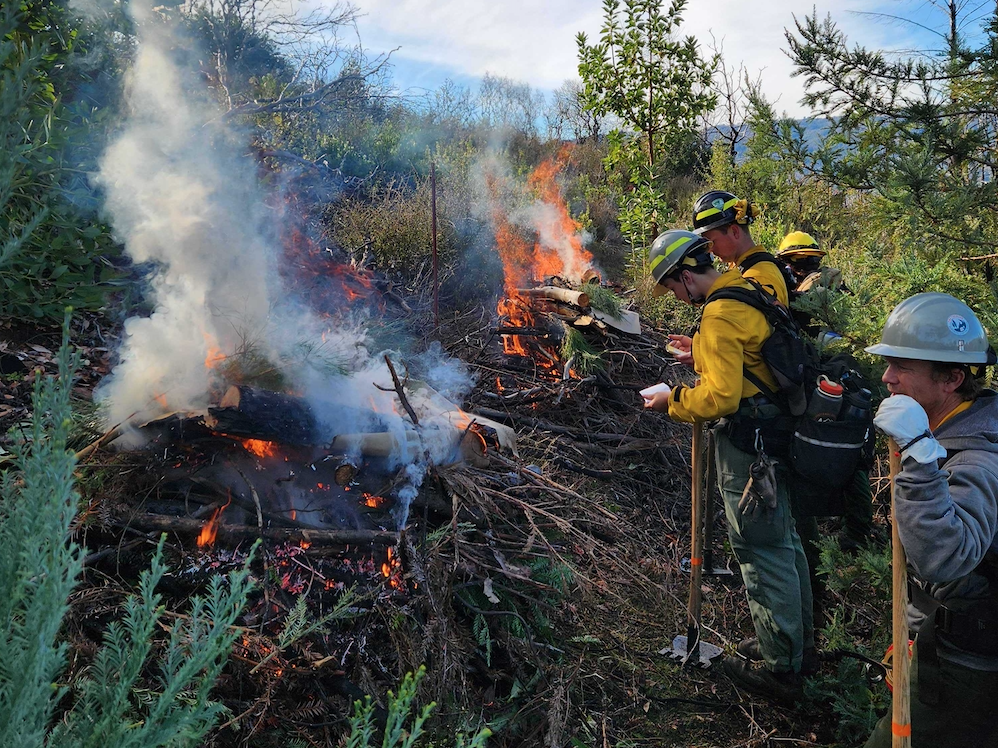 The funding will enable an increase in prescribed burning in the North Bay
The funding will serve double duty, allowing for an increasing number of prescribed fire projects to get underway in the North Bay, aligning with California's 2021 Wildfire and Forest Resilience Action Plan and California's 2022 Strategic Plan for Expanding the use of Beneficial Fire.
Between November 2021 and October 2022, Audubon Canyon Ranch and partners trained through the Fire Forward program applied prescribed fire to 550 acres throughout the North Bay region. The added capacity of the 11-member full-time crew is projected to result in at least a fifty percent increase in acres burned annually, as well as an increase in the ability to plan and implement projects of greater complexity. Twenty-eight projects are currently in the planning stages through the end of 2023.
The organization hopes the project will serve as a scalable model for state and federal agencies that need to institutionalize jobs in prescribed fire to meet California's needs and goals.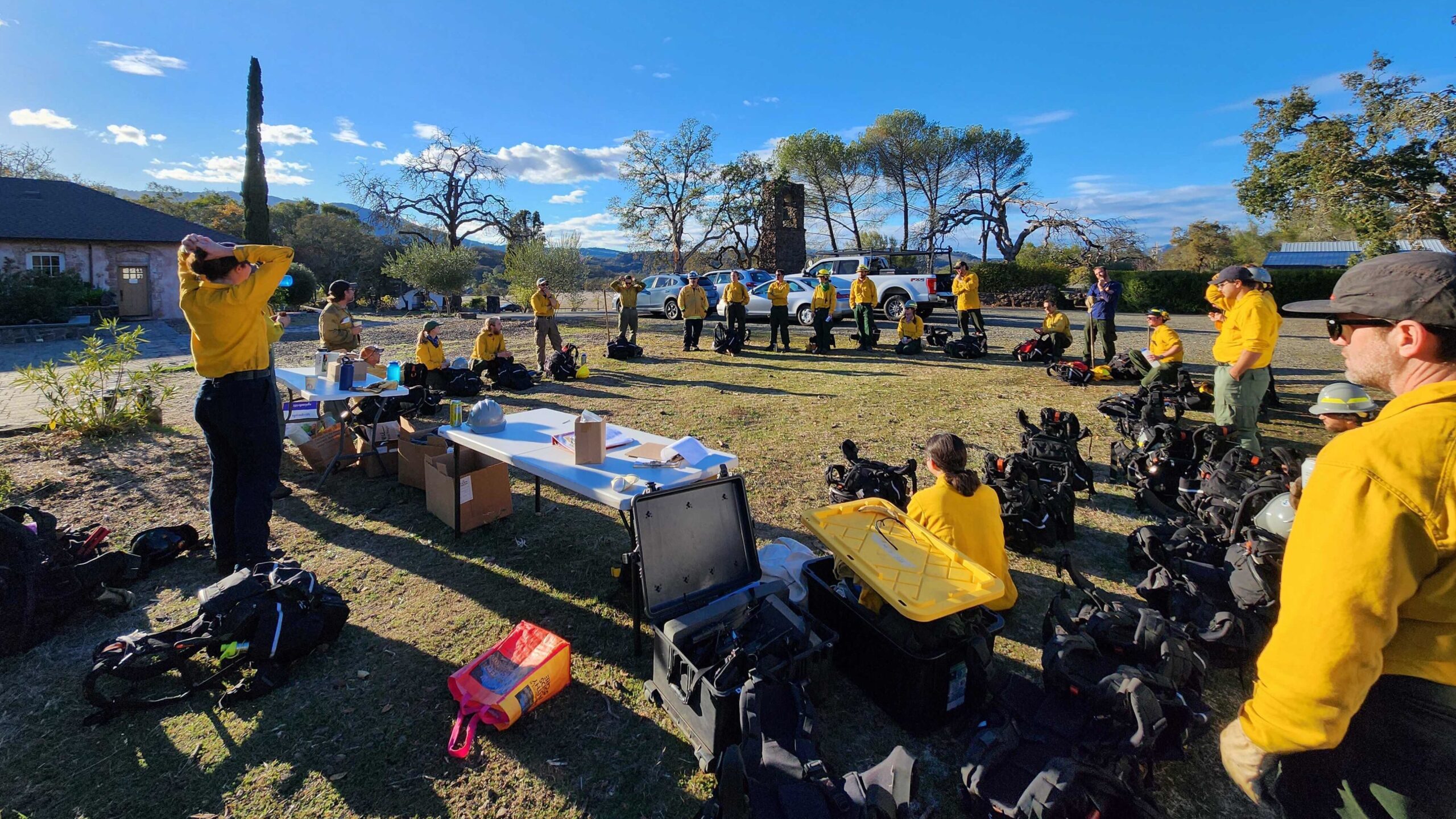 About Fire Forward
Fire Forward is a prescribed fire and ecosystem stewardship capacity-building program of Audubon Canyon Ranch. Since its inception in 2017, Fire Forward has trained more than 650 people and treated nearly 2,700 acres with regionally tailored fuels reduction practices that restore ecosystem health.
All members of Fire Forward's leadership team are qualified fireline leaders with teaching qualifications, degrees in fire ecology and forest management, and advanced training in vegetation management, GIS and mapping, data analysis, and biochar production, among other skills.
Fire Forward operates from a central Petaluma facility with space to host a 40-person course or workshop.
The program is funded by donations and grants from generous individuals, businesses, and foundations, as well as by landowners who share the costs of prescribed fire on their land.
Learn more about Fire Forward. Meet the community of prescribed fire practitioners at @fire.forward