Heronry in Santa Rosa becomes an outdoor and community classroom
After a two-year break, ACR hosted a special visit to the W. 9th Street heronry in Santa Rosa for the students of Lincoln Elementary School.
On Friday, May 27, students walked from their school to a local heronry in a suburban neighborhood, where they got to see the herons through spotting scopes. The heronry on W. 9th Street is home to four species of herons and has over 200 nests, making it an important habitat—especially during nesting season.
For some students and teachers, this Bird Day was the first time they had a close-up look at the beautiful herons and egrets that they see from a distance every day. This year, with ongoing health parameters given Covid-19, the festival was reduced in scope. ACR is grateful to have the continued support of our collaborators from Madrone Audubon Society.
According to the Press Democrat article Learning on the wing: Bird Day returns to Santa Rosa's Abraham Lincoln Elementary, students, volunteers, and staff were elated to have this in-person opportunity again.
"The highlight of Bird Day for me was seeing the new and familiar faces of the students—and also having the opportunity to thank them for the important role they play in making this neighborhood a safe place for the birds to nest."
-Emiko Condeso, ecologist and GIS specialist with ACR

Conservation Curriculum from Audubon Canyon Ranch helps prepare students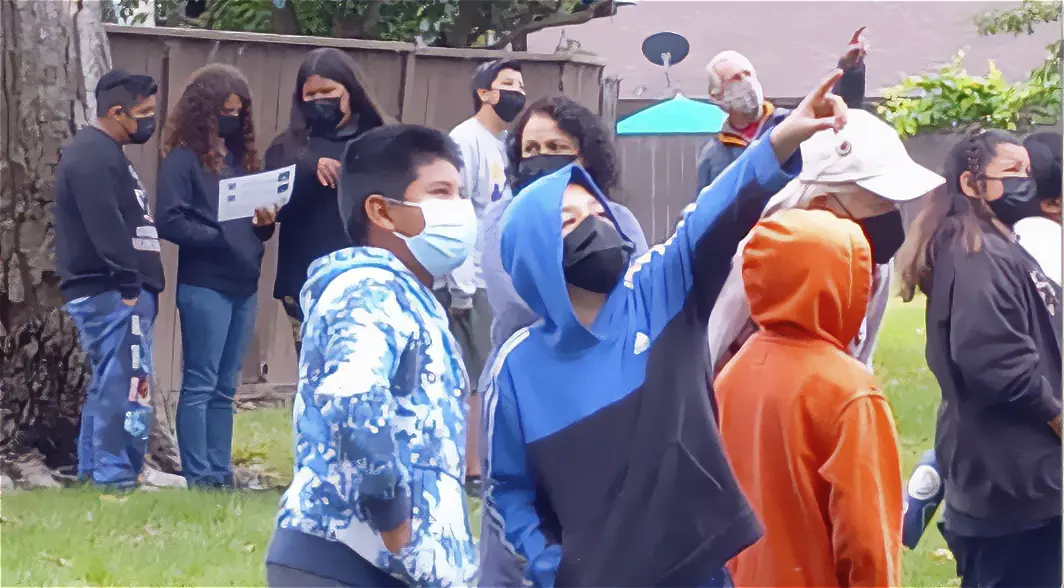 Prior to Bird Day, teachers were provided with curriculum, developed by ACR science and education staff, which includes: a "Welcome to Bird Day" video, a graphing lesson on Great Egrets, an egret and heron ID sheet, an Ephran the Egret activity book in English, an Ephran the Egret activity book in Spanish, an Ephran the Egret Returns activity book, a Science Reveals the Lives of Great Egrets video, and a Great Egret Game. This conservation curriculum introduces key ecological concepts to students and also helps extend the learning so that the connections made on Bird Day last.
We are grateful to the students, teachers, and staff at Abraham Lincoln Elementary, as well as to volunteers and staff with Audubon Canyon Ranch, who help make this Bird Day a great success.
"Working with these kids is one of the big highlights of my year," says Condeso, reflecting on the student interactions last Friday. "It felt wonderful to be back and I look forward to next spring!"